If you're
selling your home in Scottsdale this summer
, your real estate agent has probably already talked to you about making sure your home is neat as a pin, styled to sell, and staged for showings – but check out these five bathroom design trends that are pulling in buyers like crazy.
5 Bathroom Design Trends to Make Buyers Fall in Love
Check out these five fabulous bathroom design trends that buyers are into – and you may want to talk to your agent about making a few small improvements to help your home sell faster this summer:
Hooks instead of towel bars
Lots of indoor plants and natural materials
Heated floors
Backlit mirrors
Smart showers
Here's a closer look at each (and even if you choose not to add them to the home you're trying to sell, they're worth keeping in mind after you buy your next place).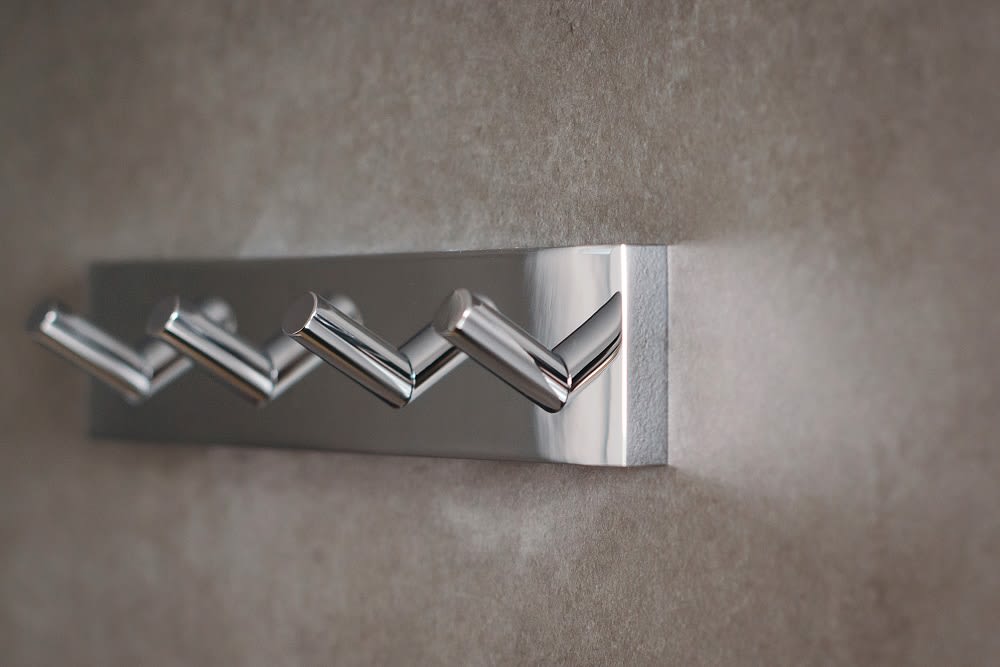 Bathroom Trend #1: Hooks Instead of Towel Bars
Towel bars are pretty standard in most bathrooms – and you need something to put your damp towels on, right? Enter the modern twist: decorative towel hooks. Choose an artistic style, something whimsical and fun, or something ultra-modern to replace your towel bar, which buyers are starting to see as boring and unimaginative.
Bathroom Trend #2: Lots of Indoor Plants and Natural Materials
Lots of greenery in the bathroom has always been a nice touch (as long as it doesn't make the space feel crowded), but now sellers are taking things a step further by using more natural materials throughout the bathroom. That could mean adding slate, limestone, granite or even sandstone – and it definitely means letting in as much natural light as possible.
Pro Tip: If you can't let in much natural light, consider adding a dimmer switch so you can control how bright – or how dimly lit – the bathroom is at all times.
Bathroom Trend #3: Heated Floors
Radiant floor heating is generally more energy efficient than other heating systems are, and it works exceptionally well in the desert, where we don't need anything making the air drier (like forced-air systems tend to do). Radiant heat is a little costly to install, which is why you may want to hold off and install it in your new home rather than the one you're trying to sell, but it's definitely a trend worth watching.
Bathroom Trend #4: Backlit Mirrors
Backlit mirrors are simple to install, and they're generally pretty inexpensive. They're a modern touch that buyers love, in part because of the way they look and in part because they double as night lights.
Bathroom Trend #5: Smart Showers
Smart home tech is everywhere else in our homes, so why not the bathrooms? A smart shower gives a user digital control of the temperature, and some even use voice commands. You can even use these types of showers to pre-set temperatures for different family members.