If you're moving to Scottsdale, you know that there's always something to do or see here – but there are dozens of great day trips you can take from the area, too. Check out what you can see if you head north on I-17 one lazy Saturday morning.
Take a Trip Up I-17 to Check Out These Cool (and Sometimes Weird) Arizona-Only Attractions
Depending on how far you want to go, check out these wild and wonderful attractions as you head north on I-17. You could even incorporate them into a Grand Canyon road trip if you were up for it! This list starts with the closest to home and continues all the way up to Flagstaff; some attractions are large, some are small, and some are unbelievably weird.
The Flying "V" Cabin in Phoenix
Arcosanti in Mayer
Verde Valley Ancestral Garden in Camp Verde
Montezuma Castle in Yavapai County
Lowell Observatory in Flagstaff
Here's a closer look at each.
The Flying "V" Cabin in Phoenix
The
Flying "V" cabin
, built in 1880, is located at the Pioneer Living History Museum (it was originally located in Pleasant Valley) and once was home to John Tewksbury, Sr. The cabin was part of a bitter family feud that lasted six years – and it had the largest death toll of any such feud in U.S. history. Tewksbury sparred with his neighbor and one-time friend, Tom Graham, and shootouts were common; the cabin itself doesn't have windows, but it does have gun ports. The fighting stopped in 1892 when nearly every male member of both families was dead (only one Tewksbury son remained).
Arcosanti, a development that didn't quite have enough gas to get off the ground, is a great place to see on a road trip from Scottsdale.
Arcosanti in Mayer
Construction on
Arcosanti
began in 1970, and it's ongoing today. Originally started by architect Paolo Soleri, a student of Frank Lloyd Wright's, Arcosanti is an experimental city built only to demonstrate how to improve urban conditions while minimizing damage to Earth. Lack of funding crippled the build, and its current population is somewhere between 50 and 150 people (mostly students and volunteers). You can enjoy the five-story visitor's center, a gift shop and snack shops, as well. They're open to the public all year except on New Year's Day, Easter, Independence Day, Thanksgiving and Christmas.
Verde Valley Ancestral Garden in Camp Verde
The
Verde Valley Ancestral Garden
is a free museum that features ancient seeds and plants once harvested by the Hohokam, Sinagua, Yavapai and Apache. You can take a short, quarter-mile hike to explore the area while you stretch your legs on your journey, and you can read interpretive displays along the way that detail archaeological finds.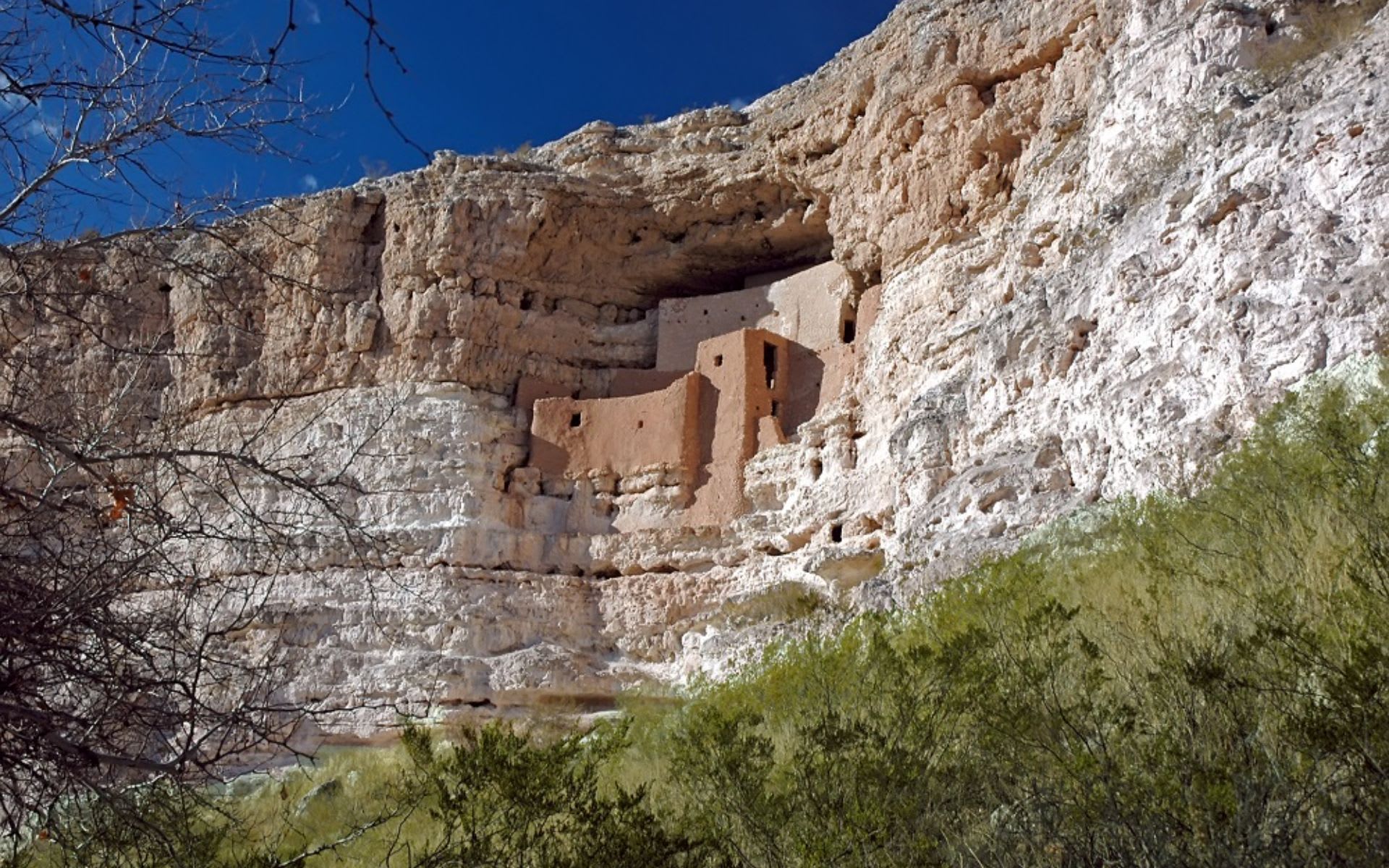 Montezuma Castle in Yavapai County
Montezuma Castle
is a national monument tucked away about 50 miles south of Flagstaff. It costs $10 per person to get in, but it's an amazing tour – you'll find a cliff dwelling built nearly a thousand years ago by the Sinagua (the pre-Columbian people who inhabited the Verde Valley area). The building features 20 rooms at 90 feet above the valley floor, and the reason it's so remarkable is that it could only be accessed by ladders. That protected the tribe from intruders (animals and people), much like the
Walnut Canyon cliff dwellings
built by the same tribe.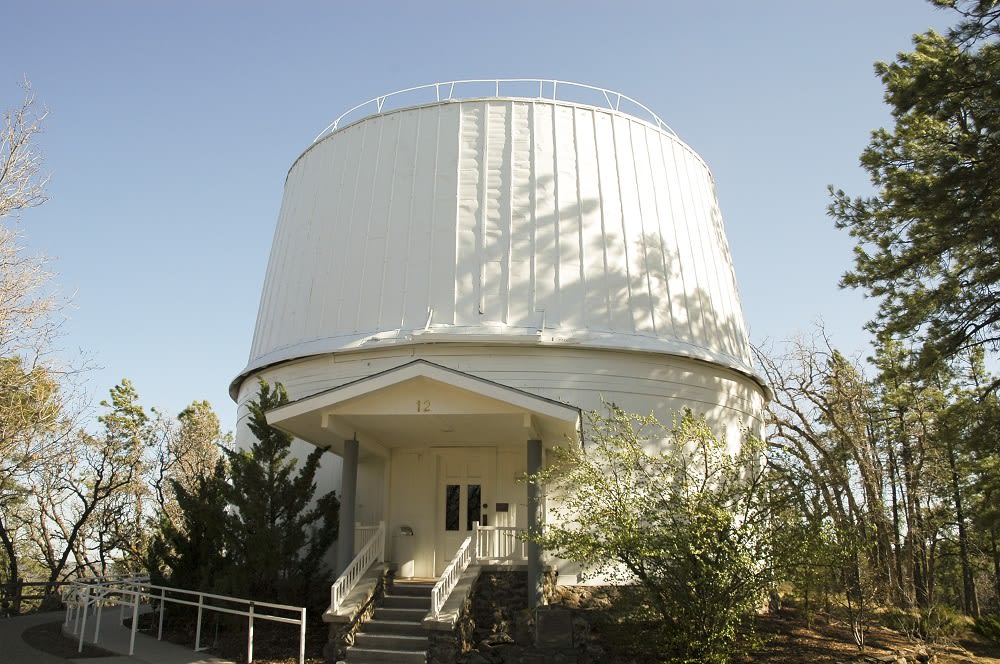 The Lowell Observatory, at the end of I-17 in Flagstaff, is the perfect place to cap off a day trip on I-17.
Lowell Observatory in Flagstaff
Lowell Observatory
, named for astronomer Percival Lowell, is a spectacular peek into history. Lowell believed that Mars was home to intricate civilizations, and used his observatory to find evidence for his hunch; he published three books while living in Arizona:
Mars
(1895),
Mars and Its Canals
(1906), and
Mars as the Abode of Life
(1908). Though everyday Janes and Joes were excited about Lowell's claims, most scientists were skeptical – but he did make big contributions to astronomy. In fact, he's the one who began the search that resulted in the discovery of Pluto – and he has craters on the moon and Mars named after him. You can visit during star presentations and peer through large telescopes at the skies above.